Photo Gallery 3
Featuring the Grand Illusion PA-1, THE MOST AMAZING MUSICAL EXPERIENCE ON THE PLANET TODAY.
For more info or to scedule an audition today, contact us at www.dsenvironments.com or 888-464-8202.
The Shakti Stones and on-lines made a huge difference in the PA-1, we could never do without them, each system we build must incorporate Shakti products. In the system shown we use over 30 stones and over 50 on-lines . The system became a lot more detailed, less grain, much blacker background, wider and deeper soundstage, a lot more dynamic, better micro dynamics, smoother and more fluid. All in All a fantastic product, Thanks Ben!

Jerry Ramsey
Eric Smith

Dynamic Sound Environment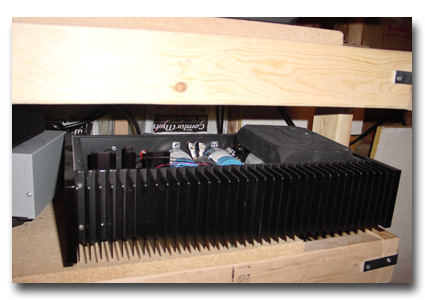 On-Lines and Stones in the BAT CD player.

Page 1, Page 2, Page 3, Page 4, Page 5